Regular price
Sale price
$5.00 USD
Unit price
per
Sale
Sold out
Product details

- Product name : Sweetened matcha powder HOSHINOEN

- Net weight : 7 bags of 15grams

- Raw materials : Granulated sugar, creaming powder (sugar,
Dextrin, skim milk powder, lactose, vegetable oil),
Matcha (Fukuoka), whole milk powder, skim milk powder, casein Na
* Trans fatty acid is zero.

- Origin : JAPAN

- Manufacturer : HOSHINOEN
Share View full details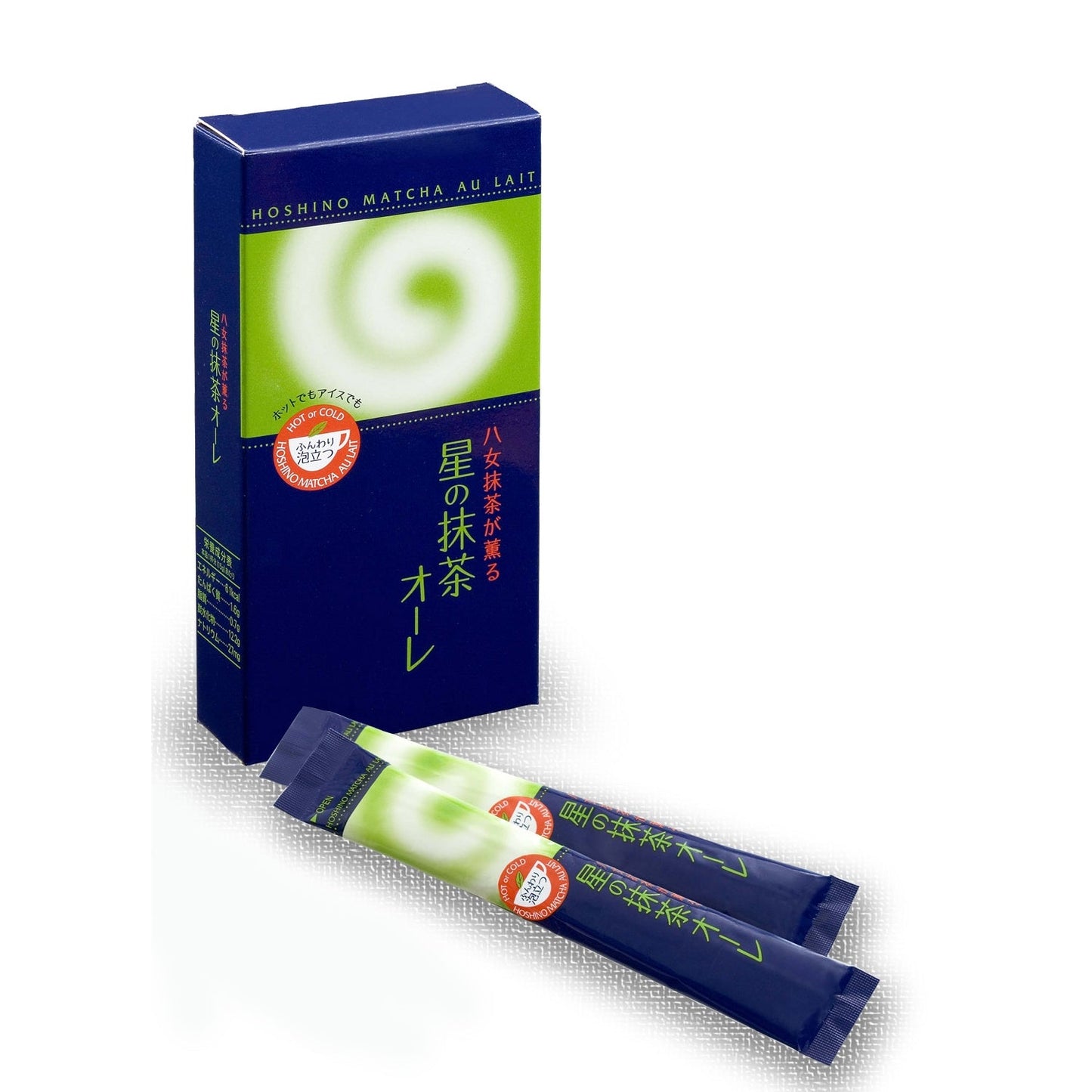 There are 7 bags in one box. 
This sweetened matcha is made from stone-ground Yame matcha.

Just pour in hot water to create a fluffy creamy froth.
It also goes great with milk, so just by adding this sweet matcha to milk, you can make a delicious café latte, just like you would drink at a café.


Raw material name:
Granulated sugar, creaming powder (sugar,
Dextrin, skim milk powder, lactose, vegetable oil),
Matcha (Fukuoka), whole milk powder, skim milk powder, casein Na
* Trans fatty acid is zero.
*: required, HTML tags will be removed.
July 19, 2023 at 8:12 pm

February 1, 2022 at 10:08 am

This is enough for cafes.

June 1, 2020 at 1:42 pm